Leh is one of the most beautiful and peaceful places to visit in India. It is generally advised to visit Leh by road from Manali . Travelling by road helps to acclimatize to the weather ,since Leh is situated at around 11000 feet above sea level. We had flown in to the Leh Airport from Chandigarh, so we relaxed for a day to acclimatize .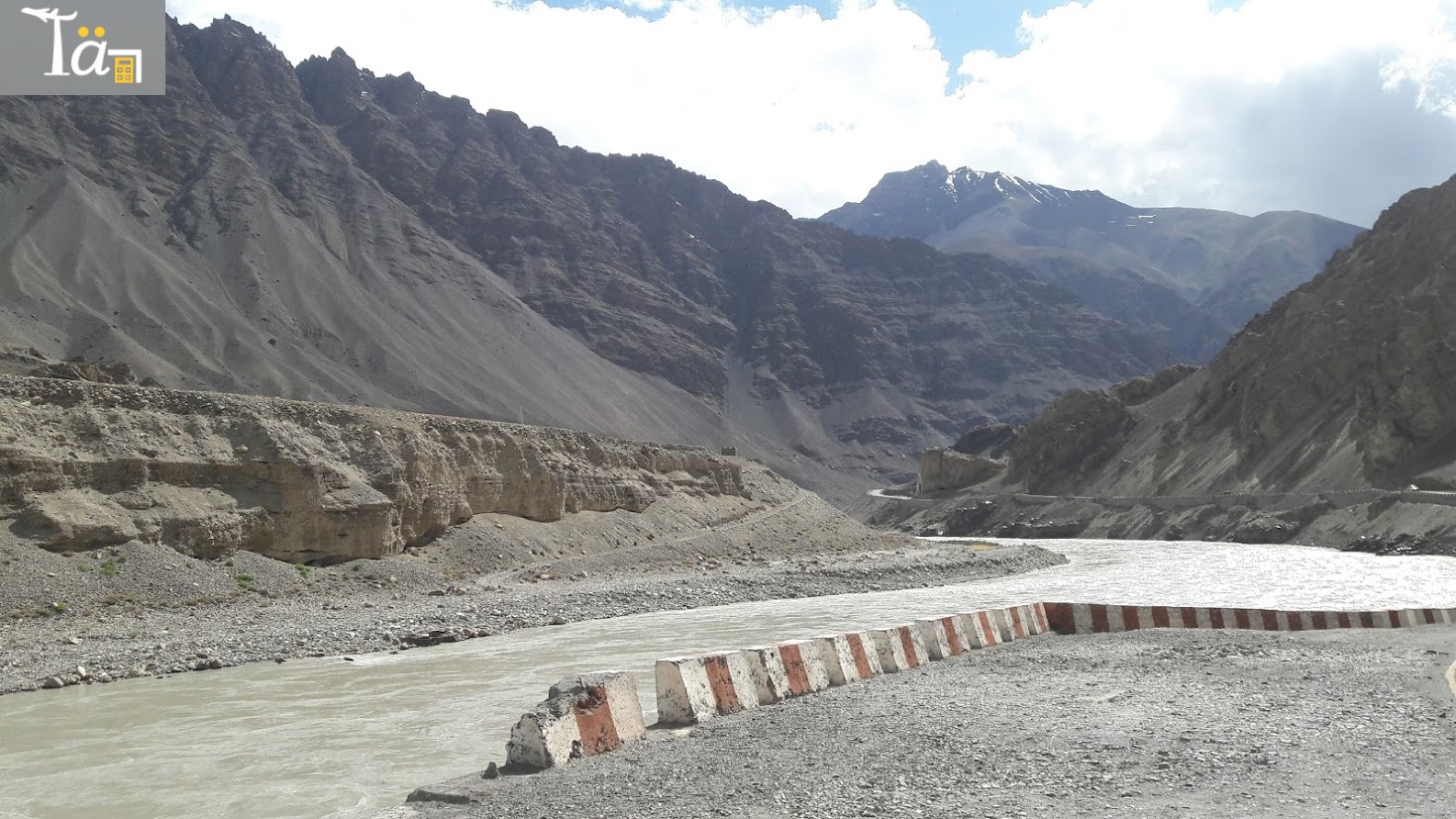 Summarized details of the Leh Ladakh trip:
Top Places to visit in Leh
Panagong Tso- one of the most beautiful places i have visited.  The changing colors of the water and sky made it a lifetime experience. Also as it is rightly said -"A journey is best measured in friends- rather than miles " , the company of two of my school friends made it a perfect 3 Idiots show.
Leh Palace- Overlooks the city of Leh.
Shanti Stupa- Climbed around 400 to 600 steps to reach the hilltop. The Shanti Stupa structure is beautiful and the hilltop presents a 360 degree view of the city.
Thiksey Monastery- A very spiritual experience and beautiful view from the top.
Khardungla Pass and Nubra Valley-  These two places were on our To-do list but due to heavy snowfall on the way , we had to return back to Leh. And the first snow fight experience!!
Gurudwara Pathar Sahib- Situated on Srinagar- Leh highway this Gurudwara is maintained by the Indian army.  Langar and tea are served here.
Hall of Fame- A must visit place for every patriotic. The flag ceremony followed by the documentary on sacrifices made by army in the backdrop of snow capped mountains made it a memorable experience.
Lamayuru Monastry- Famous for its moonscapes, we chose this place for a overnight stay as we had a tiring bike ride since morning.  I woke up early in the morning and experienced the rituals performed by the monks in the morning and it was very soothing. I was the only person in the monastery apart from the monks. Although i did not understand the language, the sound really resonated in my ears.
Rafting at the Confluence of Indus and Zanskar ( Cost approximately Rs 3900 for Rafting for 3) . The confluence is a famous tourist spot. The tickets for rafting are available here if you have not pre-booked  and also the rafting trip ends here . The mountains on the rafting route were beautiful and it was a great experience. The 14 km rafting included only 7km of rapid.
Eateries in Leh-Ladakh
Neha Snacks- North Indian food
Tibetan Kitchen- Momos
Chopsticks Noodle bar- great ambience and spicy Chinese food.
Bon Appetite- Beautiful view, best place to sip a beer along with some delicious thin crust pizzas.
Gesmo Restaurant/ German Bakery- Sizzler here is worth trying!!
Where to stay
Zaltak Guest House- a well maintained property available at a decent price.
Camping in Pangong Tso.
In Lamayuru-Hotel Moonland