Hampi is located in Karnataka state at approximately a distance of 350 kms from Bangalore city.
Recently Hampi had emerged as the second spot in the list of '52 places to go in 2019' published by The New York Times. The UNESCO World Heritage Site figured behind Puerto Rico ."At the heights of the Vijayanagara Empire in the 16th century, Hampi thrived as one of the largest and richest cities in the world. Its architectural legacy lives on in the Southwestern State of Karnataka with over 1,000 well-preserved monuments, including Hindu temples, forts and palaces," the report says.
The sunset point is located on the Hippie island and is the compulsory place to be around sunset. Reason being that there is a whole different vibe that goes on around sunset there. Just a few minutes of hike would lead you to this amazing spot. The climb is really easy and costs nothing. Also, if you are visiting during the weekends, expect some crowd . An hour before the sunset, it's usually buzzing with the sounds of percussions, strings and a few other hand held musical instruments.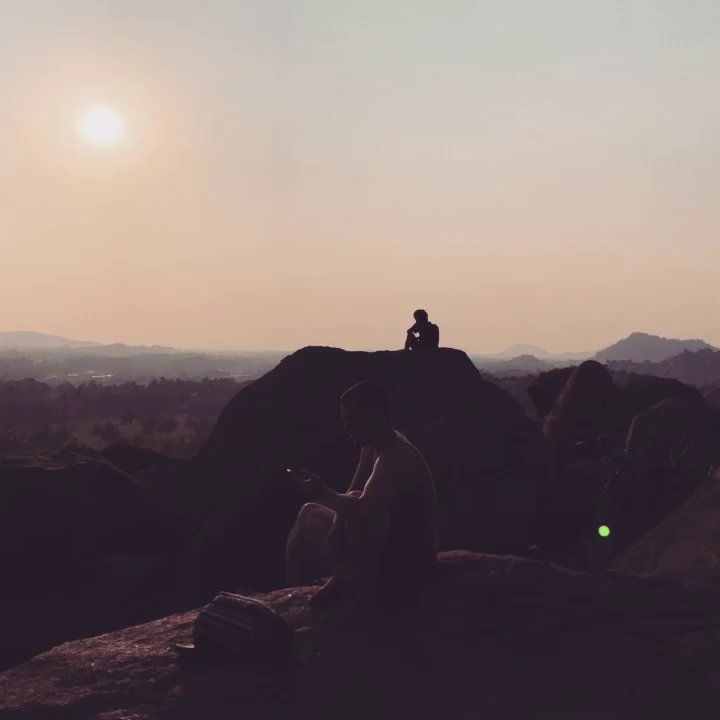 The island is flocked by hippies (mostly foreigners) who stay for months at a time! Main part of the island has this long road – one side of which has all the guest houses and the other side has scenic rice fields. Crossing the river to get to hippie island is another trek in itself. You can either take the motorboat, which runs for limited time (9/10 am till 5:30pm). Beyond these times, you have to take coracle boat (INR 50+/person), which are all leaky and you are likely to get wet. You can't swim your way through, so there are only these two options. Or else the other alternative is to travel by road via Hospet which is around 40 km.
Pack your bags and go Hampi !